Features
3D Environment features:
Import / Export / Edit mesh models (file format: .dyna, nastran).
Fast and easy extraction of cross sections from mesh model.
Import / Export CAD sections (file format: iges).
View sections and results in 3D space.
2D Environment features:
Interactive section design tool:

Easy used tools to design geometry.
User friendly tools to define, import/export, edit the used property and material.
Section benchmarking and design target setting.
Design iterations and design failure mode.

Automatic calculate and display section characteristics in real-time while editing:

Stiffness (NVH).
Stress (Durability, Fatigue).
Crash Safety Strength (Axial, Bending, Torsion, Arbitrarily load specified by user).
Sensitivity to part thickness.
Sensitivity to part weight.
Sensitivity to material.
Optimizing Recommendations.
Section Check.
Compare sections and results.
Generate output reports.
Export section for CAD system.
Section database:
Accsess, upload, download benchmarking sections, search sections with conditions.
View section and result in list interface.
---
UI Instructions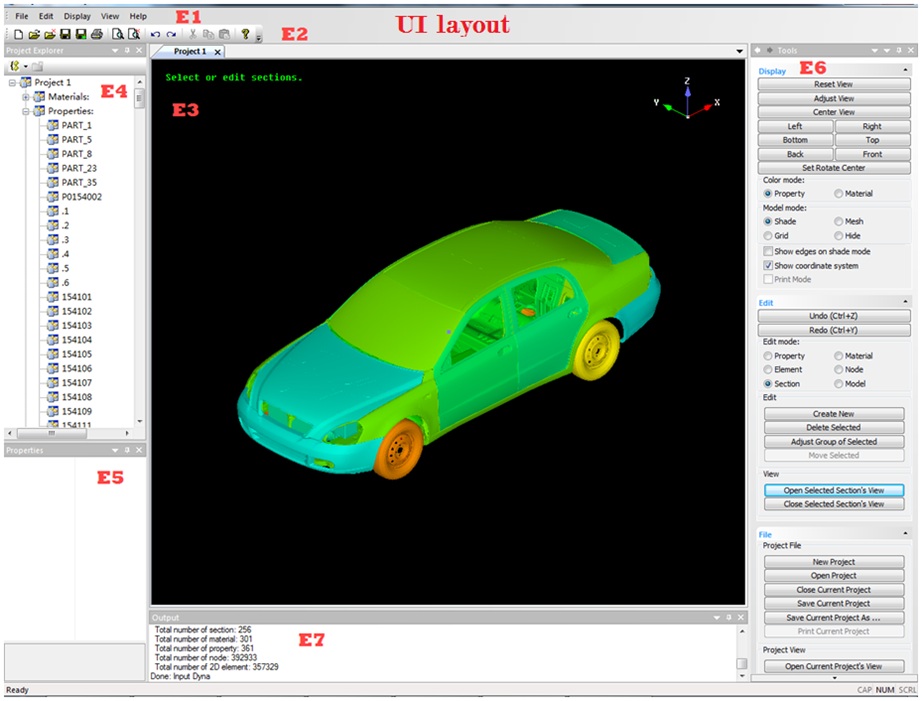 3D Environment UI.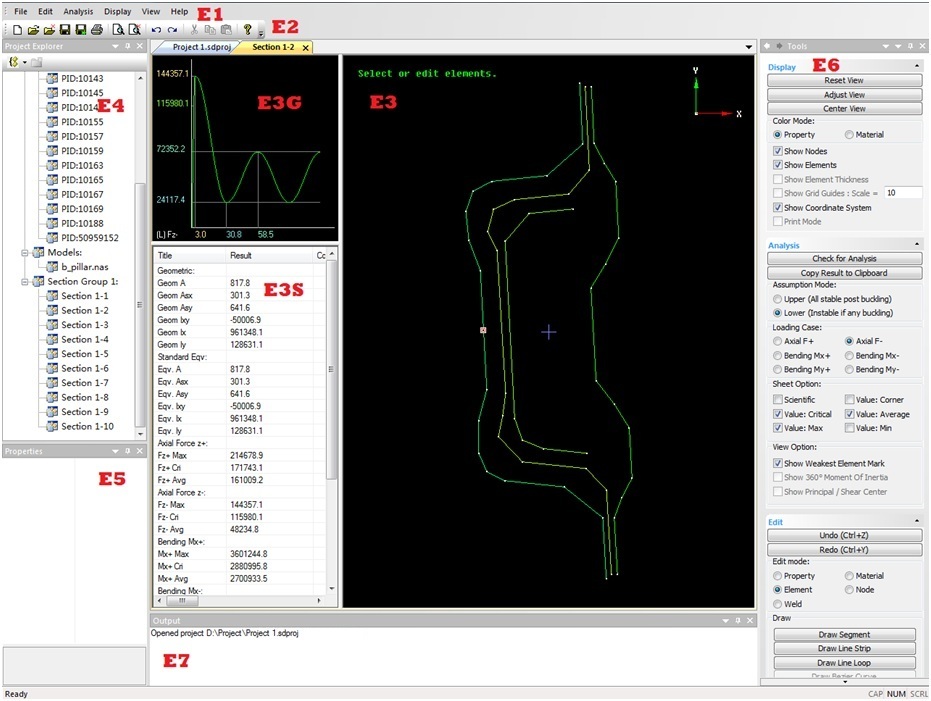 2D Environment UI.
E1:Menu
E2:Toolbar
E3:Main View
E3G:Section Strength Graph View
E3S:Section Strength Sheet View
E4:Project Explorer Window
E5:Property Window
E6:Tool Panel Window
E7:Output Window